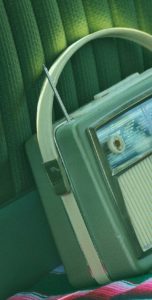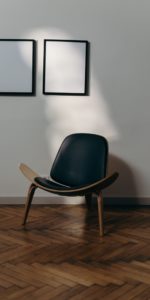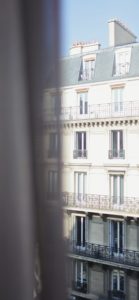 Through his mind, his manners and his attitudes, Gaspard uses tricks to seduce. Simplicity is hardly part of its references, yet its charm of yesteryear is bewitching.
Let's walk the streets of Pigalle with Gaspard.
Start off on the right foot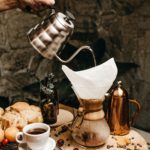 Start the day with a good shot of espresso, latte or cappuccino, head to KB Coffee Roasters.
Nestled at the corner of avenue Trudaine and rue des Martyrs. In summer it is an ideal spot to enjoy its terrace which unfolds generously.
You will easily succumb for an avocado-salmon toast for lunch or for a treat such as carrot cake and other pies.
And for coffee experts, leaving with a bag of coffee beans under your arm is a must.
KB Coffee Roasters

53 avenue trudaine – 75009 PARIS
Rendez-vous to Saint-Pierre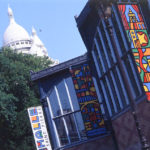 Museum of brut art and singular art is how this place is defined.
The Halle Saint Pierre houses a museum, a gallery, a bookstore, an auditorium and a café with terrace.
Something is happening there all the time, conferences, exhibitions, screenings, meetings with artists and the bookstore is a gold mine where you can find books, magazines or contemporary art lithographs difficult to find elsewhere.
We like and subscribe to the newsletter so as not to have any regrets and to miss nothing of the cultural turmoil offered by this art marketplace.
Halle Saint-Pierre
2 Rue Ronsard – 75018 Paris
Tasty Night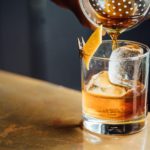 Welcome to the discreet drinking club in a Belle Epoque atmosphere with a jazzy or blues background like in New Orleans. And if you are the right evening maybe a live one. Bartenders wearing white shirts offer you well-crafted cocktails, bringing up to date forgotten spirits such as absinthe.
Lulu White
12 rue Frochot – 75009 Paris
Secret Dinner in Montmartre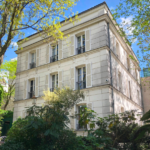 Formerly owned by the Hermès family, the Hôtel Particulier is open to outside customers to enjoy its green garden in the heart of Paris.
The restaurant offers a well thought-out menu at any time. From breakfast, through tea time and tapas for a chic aperitif. To continue the speakeasy, the Très Particulier invites you in a cozy atmosphere to savor top-notch cocktails.
Hôtel Particulier Montmartre
23 avenue Junot Pavillon D – 75018 PARIS